From the old site
Amanda's Reunion with Dad

Eddie's Best Father's Day Present
I have to put this message to give hope to all the people looking for loved ones and relatives, Without the help of Joan Allan i would never have found my father whom I have never seen. I am 33yrs old and decided after a close relative of mine died that i should at last begin to look for my father. I put a notice on the message board with no expectations of anybody reading it. Then within a week i got an E mail from Joan Allan offering help, I was amazed !!! Joan and I exchanged mail, and chatted on the phone for hours. She contacted me everyday with updates, but deep down I wasn't sure we'd find him. Then after two weeks I got the phone call that changed my life, she had found him, spoken to him and he was overjoyed.
He phoned me yesterday (fathers day) and we had a very happy and emotional conversation, he said it was the best Fathers Day present he could have ever had. He now knows he is a Grandad, and to top it all off I have two sisters who can't wait to meet me I am going there in two weeks time to see them.
I really hope my story helps anyone who is getting disheartened. I cannot thank Joan Allan for giving me the missing link, and making me feel complete. Joan you're a star and I'm sure we shall remain friends always.
amanda <ZIrdem@aol.com>
london, UK - Monday, June 19, 2000 at 10:17:26 (EDT)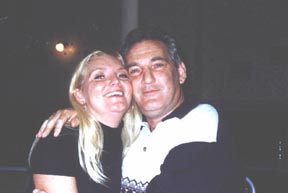 I had never known my father, Eddie, but had always been told who he was by my mother, they had met very young he was Irish Protestant & my Mum Catholic, they fell in love but were not allowed to be together because of the religious differences. When my Mum became pregnant she was packed off to a mother & baby home by my Grandparents to get me adopted. When I was born she ran away with me & came to London. My Father had been sending letters to the home but they were never received by my mother as the nuns destroyed them. So, contact was lost and they both led their own lives, my mum went back home when I was 3 yrs old and by chance met my father in a market, he had married by that time & just had a child with his wife, they spoke and he cuddled me & told my Mum anytime I wanted to find him he would be found, but at that time my mum thought it best under the circumstances that there should be no contact.
This I have always known & my mum had always been very honest with me, as the years passed I had thought often about finding him, but the longer I left it the harder it became for me to start. That was until May 2000, which is 30 years on, when I experienced for the first time a close relative of mine dying suddenly. It touched a lot emotions inside me and made me realise how short life was, thats when I set upon my mission to trace my father. I just by chance began on the web just typing in searches for finding relatives sites etc, then I found the Lookup site and began to read about all the other people who had found relatives through the site, so I reluctantly put up information about my Father but didn't have much hope of any feedback. That was until I got an E-Mail 2 weeks later from a woman named Joan Allan, telling me that she would and could help me trace my father, she wanted no money only contributions to phone calls letters etc, we began to speak on the telephone and she would keep me updated about the search. The minute we spoke I knew she was special and felt like I had know her always, within one week she told me she thought she had found him and would mediate for me as I was very worried about what response I would get.
Then on the night of the football match with England V Germany semi final I rolled home slightly worse for wear at 2 in the morning, checked my answerphone only to hear a completely jubilant & excited Joan screaming for me to call her back no matter what time. I did and she told me the best news of my life that she had spoken to my Father, he was over the moon about being found, he has 2 daughters and is still married to the same woman and they all knew of my existence. I sobered up very very quickly. The next morning, which happened to be Fathers day, he phoned me saying "Hello Amanda, its me, your Dad".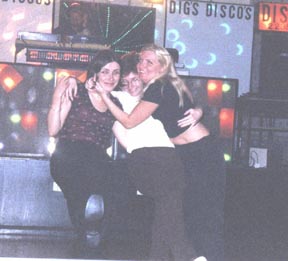 I was over the moon, we had a long chat & a good sob, he was overjoyed to find out he was a grandad, and he told me I had 2 sisters who couldn't wait to meet me. Over the next few weeks we all spoke and exchanged letters, and at the end of july I went to stay with them for a week, it was fantastic they made me feel as though I was always there.
Without Joan I am convinced that I may never have found them and I owe her all the happiness I feel, so if anyone is out there searching don't give up keep trying!! I know I am very lucky that I was so easily accepted and not every one is, but just keep trying, because if another person can find what I have then it is so worth it.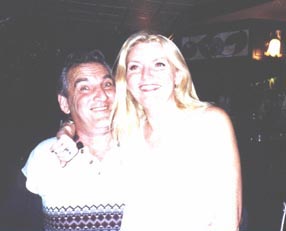 Amanda