My Folks Website
|
home

About Us

You can contact either of us by email at:
debby36@sky.com
joan.allan@virgin.net
Welcome to My Folks Website. Debby and Joan joined hands to create this website and offer you our combined abilities to assist and help complete your search. We offer a research and tracing service and provide 100% support throughout. You can rest in the knowledge you are in the safe hands of two successful and experienced researchers.
It has become clearly obvious that adoptees and those seeking their lost family/roots were having to place messages on so many different sites that we 'joined hands' so to speak to bring you a comprehensive search, research and support team that will hopefully find you the answers that you are looking for. We have our own microfiche of Marriages and Births and can offer a second to none service in the shortest time possible. Lets hope that the answers can be found for you..... best of luck.
Debby & Joan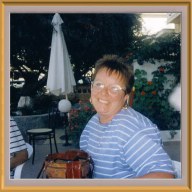 Hi, well in order to help you in your search we have to know about you, so why not let you know about us. I am Debby Wilson, married to Mark and have a daughter Hayley and a son Alex. I began my tracing after successfully finding my friend's birth mother. Since 2000 I have had numerous successes in my searches and made many friends along the way. I work full time during the day and, in the evening, take up my seat and do what I enjoy most - searching and reuniting families.

Joan Allan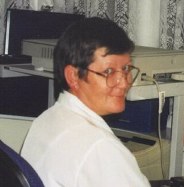 Hello, and thanks for reading about "Us". I am an adoptive mum, married to John. Our son has met, and is in regular contact with, his natural family and all is going well. I have been researching since April 2000 and have reunited many people with those who they were looking for. Long may I continue to be successful and hope that we can help you in your search. I also have an extended family as a result of reuniting people - some of which refer to me as "Mum".
First Point of Contact:

Joan Allan, 16 The Spinney, Bradley Stoke, Bristol BS32 8ES
Tel: 01454 615031 up to 11pm