From the old site

Arlene's Reunion with Mum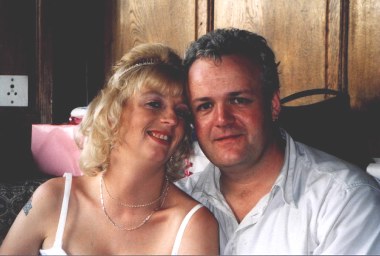 My name is Arlene, and I am a 33 year old Adoptee. Eight years ago I decided to find out about my Birth Mother, find my roots. I went through the normal channels and got original Birth Certificate. I then had to stop my search due to personal reasons. Just under a year ago my personal circumstances had changed and I decided to start looking. I did not get very far. There was no support and no help available so I decided to contact social services so I could obtain my Birth records to see if there was any help there, I'm still waiting to see them!!
I had realised by this time that the only way I was going to get any information to help me was to do it myself. I went to my local Family Records Office armed only with my Birth Mums name, I left a few hours later with what I belived was her married name, her husbands name, and the name of three children from this marriage. I had come to a dead end again, my efforts to look for them was unsuccessful.
The next thing that I could think of doing was placing some messages on the internet and the next day I had a phone call from a lady called Joan Allan who offered help, advice and her services as an intermediary. It took till the following day to speak to Joan, but within five minutes she had located the people I was looking for, but unfortunatelly we hit a problem, which Joan worked to resolve. The following day we managed to have a breakthrough, my Birth mum's family still lived at the address on my birth certificate, and Joan spoke to Myra my mum, and she wanted to meet me. That meeting took place at the beginning of July and things are going really well. I had my family at my side when I got married in September. If it was not for Joan I might still be looking now.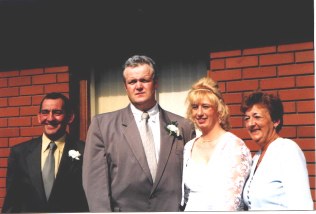 Arlene